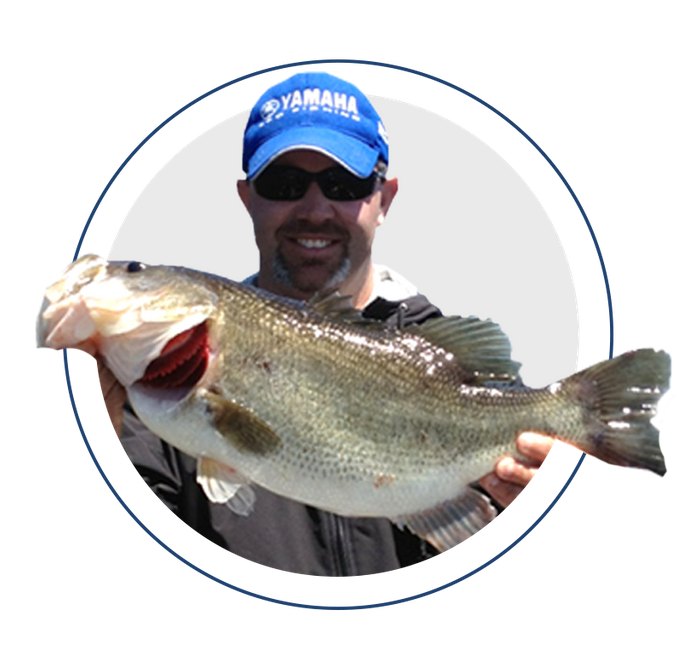 About Brooks Rogers - Lake Fork Fishing Guide
My passion for bass fishing began somewhere about six years of age. As a kid, I grew up bass fishing with my dad and granddad fishing every season of the year and all over East Texas. Since I grew up in the small town of White Oak, about one hour from Lake Fork, I had the opportunity to fish Fork in its infancy. I can even remember fishing Fork in the early 80s with green leaves on the trees.
I became a professional tour guide at Lake Fork in February 1997, and I've been extremely lucky to have such amazing customers— some of whom have taken yearly trips with me since I started. My goal is to make each journey unforgettable and special.
During my fishing career, I have also competed on the BASS Tournament Trail and the FLW Everstart Series. I competed in the Central Division Everstart Series in 1999 and finished 2nd in the point standings. During the 2001-2002 season, I fished the BASS Opens and qualified to fish the BASS Tour in 2003.
In 2003 I competed in the Opens again and qualified for the inaugural BASS Open Championship. I competed on the BASS Tour from 2003-2005 and fished the first half of the inaugural BASS Elite Tour that started in 2006. During the 2006 season, I also qualified to compete in the BASS Majors. I quit tournament fishing in 2006 so I now concentrate my efforts on guiding on Fork.
My goal with my fishing excursions is to provide every client with a lifetime memory. From the novice to the expert fisherman, I can assure you that I will give it my all to make your Lake Fork experience unforgettable.