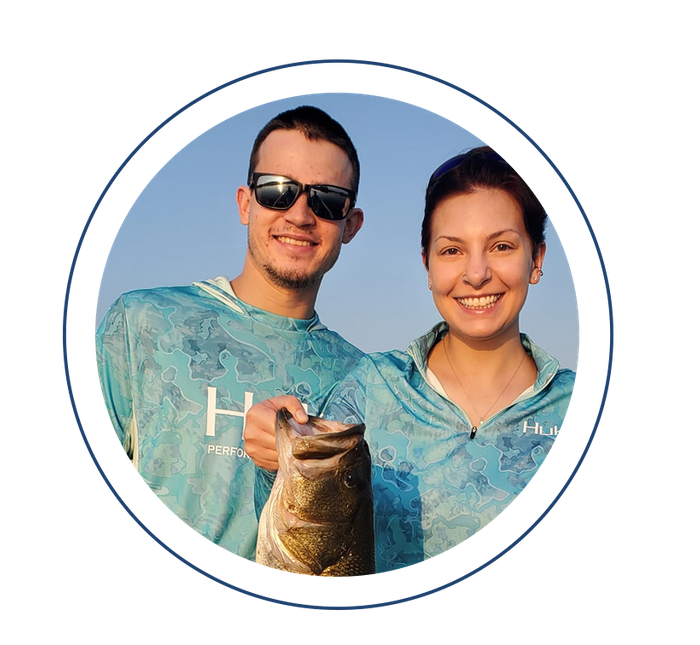 Book Your Trip Today!
Each corporate retreat or group trip is unique, and I'm here to meet your needs. I have extensive experience guiding group trips, and I partner with some of the best fishing guides on Lake Fork to ensure that we have enough guides for whatever size group you have. Contact us today to get started!

Brooks has put on a fantastic fishing experience for my company for over 25 years. I always bring over 40 customers and vendors. Brooks helps us with lodging at two very comfortable Motels on the lake. He also helps with the reservation at three of the best restaurants in the area. I know every year there are complications with that many customer and at least 20 guides but he has always handed everything fantastically. We ask a lot of him and he handles everything without a hitch. I'm sure that we are not the easiest group to take care of. We take our customers on a lot of trips each year and this is bye far is their favorite. They look forward to each year. I highly recommend Brooks if your thinking of putting on a customer fishing trip.
Gary Kiefer Regional Manager REW Materials.

"Hey Folks, if you are in Lake Fork country and want to wet a line, call Brooks! I've known this guy quite a few years now and he's not only a hard worker but an excellent bass angler!"
- Harold Allen, 15-time Bassmaster Classic qualifier

I have been hosting a corporate customer event at lake Fork for 10+ years. By utilizing Brooks Rogers as my event coordinator, each year has been a huge success. I am able to make plans with Brooks and he takes care of the lodging, meals and guides. He has lunches served quickly so we can spend more time on the water and arranges an excellent fish fry served on the patio at night. His hand picked guides are all great fisherman as well as entertaining and helpful. Brooks is around early and late making sure everything goes as as planned.
Andy Chacon-VP Marketing
Group/Corporate Events
We welcome corporate and group fishing trips! With just one call, we can handle all of your motel arrangements and book as many guides as needed.
I partner with some of the best fishing guides on Lake Fork, and on my group trips, ONLY full-time professional guides will be used. On group trips I charge a $25 per day fee for each guide I book (not including myself). This is my fee for handling and coordinating the larger group. If you are interested in booking a group fishing trip or a corporate outing, get in touch — I'm more than happy to work with you to meet your unique needs.
Group Service Tips
Each angler is encouraged to consider the weather when planning their trip and dress accordingly. Everyone should bring rain gear if necessary, a camera, sunscreen, and their own drinks and snacks.
An ice chest and ice will be provided. On full-day trips, we will come back to a marina and have lunch. I normally eat lunch at Oak Ridge Marina. Oak Ridge offers a great lunch along with all your tackle needs. I also encourage each angler to bring their own rods and reels if they can. If not rods and reels can be provided upon request.
If you are in need of lodging there are several great options available. Most have a full-service marina with a motel, restaurant, tackle store, and all your convenience store items.